WHY CHOOSE RED TOWER CAPITAL?
Fast and Friendly
With expertise and experience comes speed. We know the lending process inside and out, and will provide the loan you need fast.
Trusted
Since 2011, hundreds of borrowers, mortgage brokers, real estate agents and investors have come to trust and work with us. We are honored to be a part of such a large network of professionals.
Experience
Our founder and team members have over 60 years combined in the non-bank lending industry. We have successfully placed hundreds of millions of dollars of loans helping borrowers achieve their dreams. We believe making good loans to good people is good business.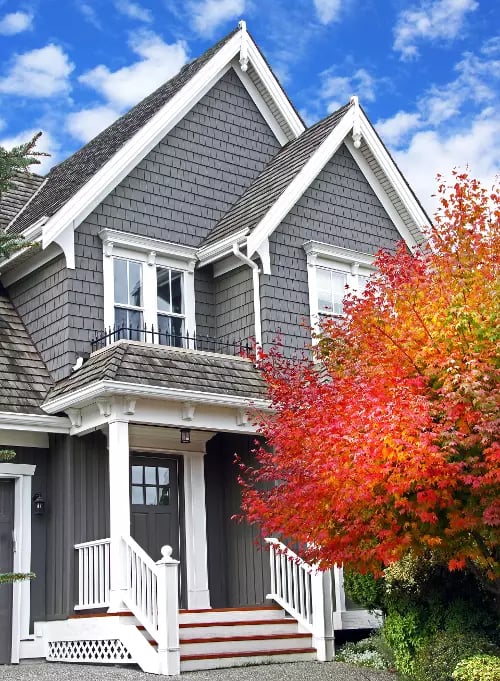 Borrower Programs
Red Tower Capital focuses on providing quality alternative real estate financing to residential and commercial borrowers. We have different underwriting standards than banks and other more conventional sources. This allows us to be flexible and offer you competitive rates and terms and get you the funds you need fast.
Brokers
Over the years, a substantial amount of our lending has been originated by the brokerage community.
We take a partnership approach with all of our brokers and connect with them to form a valuable network of real estate professionals.
We pride ourselves on providing quick and efficient service to mortgage brokers and their clients and are committed to continuing to do so in the future.
Investors
Red Tower Capital offers rewarding alternative investment opportunities to qualified investors. Our experienced management team can help income-oriented investors participate in local real estate with simplicity and convenience. We are committed to delivering attractive risk-adjusted returns with transparency, professionalism and exceptional client service to our investors. Investors include individuals, family offices, trusts, self-directed IRAs and the like.
Office / Light Industrial
TESTIMONIALS
What They Say About Us:
OUR TEAM
Expertise You Can Trust
Since 2011, Red Tower Capital has been helping borrowers achieve their dreams.
Apply Now
*Please see performance disclosure. Investors must meet certain minimum income and/or net worth standards to qualify.
Apply Now
*Please see performance disclosure. Investors must meet certain minimum income and/or net worth standards to qualify.
What is a private lender or hard money lender?
A private lender is a lender who makes loans secured by real estate and typically charges a higher rate than a bank in exchange for making loans that a bank would not make, funding more quickly and/or requiring less documentation.
What differentiates private lenders from banks?
Private lenders differ from banks in that they often fund more quickly, with fewer requirements. Private lenders are sometimes called "asset-based lenders" because they focus mostly on the collateral for the loan, whereas banks require both strong collateral and usually strong credit and solid cash flow from the borrower.
Why do private lenders exist?
Private lenders exist because many borrowers often need a quick and reliable loan to secure a real estate transaction. Banks and other more traditional lenders that offer the lowest interest rates don't provide the same combination of speed and transparency in their decision making and closing process as private lenders.
Where does the money come from for a private loan?
The funds come from investors who are seeking a secure return on their capital, including:
A mortgage fund, funded many investors or
A group of investors who each invest in a fraction of a loan or
An individual investor.
What are the advantages of borrowing privately?
Fewer requirements than more conventional lenders.
A simpler and quicker application and closing process.
Being able to borrow against vandalized and seriously damaged properties.
Less scrutiny of the borrower's personal financial situation, including income and historical tax returns.
Borrowers can allocate less time to seeking financing and instead concentrate on other activities.
Focus on the merits of the specific loan under consideration vs. the borrower's credit and documentable income.
Borrowing by self-employed borrowers is easier.
What is the typical term of a private loan?
This varies based on loan type and lender. For Red Tower Capital:
SFR Owner-Occupied Bridge Loans - usually 11 months.
Licensed Cannabis loans - 1-5 years.
Most other loans are for 6, 12 or 24‐months.
Can a private loan be extended?
Yes, usually private loans can be extended with a modest fee.
What type of properties does Red Tower Capital loan on?
Single Family Homes
Duplexes/Triplexes/Fourplexes
Apartment buildings
Condos
Office
Retail
Industrial
Licensed Cannabis
Land/lots
Special purpose properties, including places of worship, event spaces, etc.
What are the requirements to qualify for a private loan?
This varies a lot based on property type, loan scenario, LTV and loan amount. Smaller loans with lower LTV on more traditional properties have less documentation requirements. We look at the "exit strategy" of the loan scenario also.
How long does a private loan take to close?
This varies based on the loan scenario. For simpler residential and already well-documented commercial loans, we can often close in 5 or 10 business days and can sometimes close even more quickly when necessary. More complicated commercial loans requiring new environmental reports and with multiple tenants often take much longer.
What is an appraisal?
An appraisal is a report from a licensed appraiser, containing their opinion of the value of the subject property based on standard measures of property value.
Who does the appraisal?
Red Tower Capital uses a rotation of licensed, qualified and independent appraisers to value the property. We will also review existing recent appraisals.
What is a BPO?
A Broker Price Opinion. This is a cheaper, faster and more streamlined 3rd party valuation than an appraisal. It is used more commonly for residential property loans vs. commercial ones. Red Tower Capital accepts and/orders these in some cases.
Does Red Tower Capital require an appraisal?
This depends on the loan scenario. We can always review existing appraisals and BPOs and go from there. For most programs we need a written 3rd party appraisal or BPO for the file. For higher LTV and larger loans, in general we prefer to order these reports.
Also, we need recent environmental reports (e.g. Phase I's) for commercial property.
How does Red Tower Capital determine the loan amount?
At Red Tower Capital, we determine loan amount by internal underwriting taking into account any 3rd party appraisal or BPO.
How are funds dispersed for rehab and construction loans?
The draws are dispersed based on completed work.
How does Red Tower Capital know that the work has been completed?
There is an initial inspection to determine the scope of work, and subsequent inspections when draws are requested to determine if the appropriate work has been completed.
Will credit issues prevent a borrower from qualifying for a standard private loan?
No, a borrower can still qualify with credit issues, as we can also look at income, assets, LTV and/or exit strategy to help qualify the borrower.
What is the minimum credit score to qualify for a landlord loan?
We don't have a minimum credit score.
Does Red Tower Capital lend to self‐employed borrowers?
What is the minimum and maximum loan amount?
Usually between $100,000 and $20,000,000.
Can Red Tower Capital lend to an LLC or other entity?
Yes, RTC will lend to most types of entities, including LLCs.
Does a borrower have to go to an escrow/title company to close?
No, escrow can arrange for a signing agent to bring the documents to the borrower for signing.
What are the fees associated with a private loan?
All of the fees customary to real estate loan transactions such as odd-days interest, escrow, title recording and notary fees, etc. Most of these are charged by or collected by the escrow company. Red Tower Capital – and other private lenders – charge loan origination fees, which are a flat percentage of the loan amount and processing, underwriting, and documentation fees. Our fees (and other loan terms) are very competitive with other private lenders.
Will borrowing a private loan affect my credit?
Red Tower Capital does not report loan status to the credit bureaus. However, during the underwriting process, we will do a "hard pull" of your credit (like conventional lenders and other private lenders).
Are banks statements and financial documents always required?
Here at Red Tower Capital, we may or may not ask for these, depending on loan size, LTV and other factors.
Is a private loan considered "same as cash", and what does that mean for buying distressed properties?
Many sellers will consider a private loan – and private loan approval from a reliable non-bank lender like Red Tower Capital – as the same as cash. This allows a borrower to purchase short sales and other distressed property that is sold as‐is more reliably.